WCBA - Coronavirus News for Churches
Scroll Down for more updates
- - - -
Lessons from the Coronavirus - 5/28/2020
By Tim Patrick
Churches have been learning many valuable lessons, during the Coronavirus pandemic! Some of the lessons are challenging and others are insightful. However, no learning experience is ever without benefit. The purpose of this article is not to give answers but to stimulate thinking. My concern is that we seek to identify, learn from, and implement change from the lessons we have observed. I jotted down six lessons. Hopefully, these will stimulate thinking and discussion.
Lesson one: how have we benefited and what have we learned about innovation? Over the past several months churches have been forced to be innovative. Facebook live, Zoom, drive in church services, and the like have become common place. How can we benefit from this lesson as we move forward?
Lesson two: what have we learned about being flexibility? Service times, locations, and Bible study methods have changed. What will we learn from this?
Lesson three: how have we used technology and how will we use it in the future? Using computers, cell phones, and technology has become commonplace. What will we learn from this?
Lesson four: church is not a place or location! Churches have continued to connect, in spite of government guidelines. Churches have connected through Facebook, Youtube, Zoom and the like. What will we learn from this?
Lesson five: we have been forced to be flexible with schedules. Many churches have followed schedules that have been set for decades. The coronavirus has changed schedules. What will we learn from this?
Lesson six: every church is unique. Drive in church services have worked for some churches. For others, such services did not work. This is an example of uniqueness. Churches have to learn what works for them and follow that format. What will we learn from this?
It would be helpful if church leaders sat down and did a round table discussion of these and similar questions. No doubt, your list will be different. You will have different insights than me. It would be tragic to experience these lessons and fail to learn from them.
- - - -
May Newsletter - revised - 5/11/2020
- - - -
24 Questions Your Church Should Answer Before People Return - 4/20/2020
Ken Braddy, LifeWay's Director of Sunday School, writes:
We have a short time to prepare for the return of the church to the church campus. As I have thought about my church, and listened to friends and ministry experts over the past several weeks, I've compiled a list of things that most of our churches are not thinking about. Don't let the excitement of finally coming back together cloud your judgement or cause you to ignore the "new normal." Let's think through 20+ things that we must think about before the church returns to the building. . . . Click for the rest of the blog.
- - - -
VBS Update - 4/8/2020
Hello My VBS Friends,
I pray this email finds you healthy and active, even in our confined spaces. Our prayer is that this shelter in place quarantine will help to flatten the curve on this horrible virus and will help us get back to face to face ministry very soon. One thing I do know, when summer gets here VBS will be right upon us. In order to best prepare our churches for this ministry opportunity here are a couple of resources.
1.Some ideas about some alternatives for VBS this summer or even this coming Fall. https://vbs.lifeway.com/2020/04/06/4-ways-to-do-vbs-this-summer/
2.TRAINING – one of the biggest hit things for VBS up to this point has been our training opportunities. LifeWay understands and recorded some simple training videos for bible content and each of the rotations. They are all free and available, all one has to do is sign up for the Director's Club on the LifeWay VBS website and they will find them there ready to be shared. https://vbs.lifeway.com/directors-club-training/ Here is the link, but, remember you will need to register for these by joining the Director's Club. It is free but does require registration.
I hope that these resources are a great help to you as we prepare to take the Gospel to every child in Louisiana. If we can help you at all please do not hesitate to contact us in the state office.
David H Anderson
Louisiana Baptists
Children's Ministry Strategist
www.LouisianaBaptists.org/kids
The Cooperative Program enables me to partner with you in Making Christ Known
- - - -
CARES Act Guidance for Churches - 3/30/2020
3 Considerations for Churches Taking Advantage of the Payroll Protection Provisions of the CARES Act of 2020 (H. R. 748)

Fellow DOMs and Mission Strategists,

Over the weekend I wrote a brief guidance piece to offer some simple, practical support for Northshore pastors & church leaders.

On Friday, March 27, 2020, President Donald Trump signed the Coronavirus Aid, Relief, and Economic Security (CARES) Act (H. R. 748) into law.

Churches struggling to pay their pastors and staff during the COVID-19 pandemic need to be aware of the payroll protection provisions of the CARES Act. Churches can now apply for a small business loan from a participating local lender designed to help employers maintain employment levels and compensation at pre-coronavirus levels.


What does this mean for the church? Check out this article:

3 Considerations for Churches Taking Advantage of the Payroll Protection Provisions of the CARES Act of 2020 (H. R. 748)

May God supply you with the guidance and wisdom you are seeking.

DP
_____________________________
Don Pucik, Mission Strategist <><
Northshore Baptist Association
- - - -
Rolling Hills Ministries Needs Your Help Making A Difference - 3/30/2020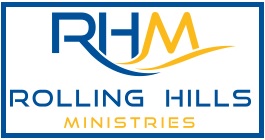 Dear Rolling Hills Family:

Many of you have supported Rolling Hills throughout the years. You have given financially, volunteered and responded when the need was there. Whether it was supporting the thrift stores, working in a state park or answering a disaster call, you were there. More importantly, you have prayed for us over the years.

We find ourselves in unprecedented times. In my 30 years of helping to lead the ministry, I must say that we planned for many different scenarios, but never this. Even though our ministry centers are closed, ministry continues. In the last few days, we have sent over 6,000 meals and protective suits to South Louisiana. Even now, we have 10,000 meals prepared for transport. Locally, we have handed out 1000's of meals through different organizations.

For us to continue to meet the ministry needs of our communities during these difficult days, we need your help. If you know me very well, you know the one thing I have never really asked for is financial help. I have a firm belief that if we are doing what God has called us to do, then He will provide the resources. With that thought in mind, I struggle to ask for your help. When Rolling Hills followed our Governor's instructions to close all our thrift store/ministry centers we lost our revenue source. As a ministry, we have always reinvested our proceeds back into ministries and the communities we serve. Recently, we invested $500,000 into our new center in Bossier City. Because of this investment, we are not sitting on money in the bank. Hindsight is always better, but to be honest, I do not know if I would have done it differently. There is that faith factor again.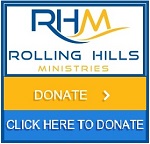 That is where you come in. I know many of you are stretched financially, but I also believe that some of you have the ability to help us in this time of need. When this storm passes, and Rolling Hills reopens there will be a greater need for what we do than ever before as we try to help people get back on their feet. Would you consider making a financial donation to Rolling Hills to help us fill the gap? You can send your gift to Rolling Hills Ministries, P.O. Box 1177, Ruston, LA 71273 or you can visit our website rollinghillsministries.com to make your donation. Your help will be appreciated more than you will ever know and it will position us to be able to respond to the immediate needs of those around us.

Let us pray for God to use this to bring our Nation back to Him! Thank you and God bless you for your support.

David Abernathy, Executive Director
Rolling Hills Ministries
- - - -
LA Baptist Coronavirus Prayer Line - 3/26/20
20
Disaster Relief has set up a prayer line for people who desire to speak with a chaplain. Please help us spread the word. "LA Baptist Coronavirus Prayer Line" 1-800-410-3492. The line is open from 8am to 8pm. Calls are being answered by Disaster Relief Chaplains. Please put this on your social media and radio stations, etc. in your area. Please call me if have any questions.
- - - -
Corona-blast - 3/23/20
20
I have been trying to catch your Facebook Live and YouTube and radio broadcasts. Some were even geared for youth and children. I realized we all probably connected with more people this past week than any week before. I saw where several churches had triple their membership viewing their broadcasts. Instead of the virus hurting the Gospel, it has actually caused us to get out of the four walls of the church and into public view in new and exciting ways. Also, because of the virus, people are willing to hear the Good News that God is in control.
I encourage you to continue being innovative in ministering to your world during this time. Keep following Louisianabaptists.org and also make sure you are receiving e-blasts and Facebook news from our convention as well. Because of the Governor's Stay at Home order, I will be doing fewer e-blasts from my office and will be posting announcements on our web site. I hope to post on our web site ideas and ways our churches are coping so that we can learn from each other.
The virus is serious and is still spreading. Please do your part to isolate and try to stem the tide. In Europe where my daughter serves, they have been home bound to their homes with fines being levied if they walk outside, except for essential reasons. We are under a Stay at Home order now by our Governor and in Minden curfew is 8:30 pm.
Pray for each other and be empathetic of each other for no one in any level of leadership during my life time has ever had to deal with this situation. Encourage each other, seek new ways to stay in contact, and realize that God is still in control and Christ is our Rock that we can rest upon.
Bro. Randy
Below is a message from Scott Teutsch, our Compassion and Evangelism and Discipleship consultant.
Hey Pastors,
These are unusual days and they are as much a challenge as they are a ministry opportunity. I know that many of you are trying to figure out how to tackle Sunday, continue to receive offerings and minister. I have a few suggestions that might help you as you think through these issues:
Protect your flock
I know that goes without saying, but I would encourage you to consider even if you have a service or gathering, the healthy can carry the virus to those who are vulnerable. So, remember them as you make your plans. Stay in touch with the most vulnerable of your flock via phone. They will need groceries, medicines, etc. They will be hesitant to go out. Your phone becomes a valuable tool in this time of crisis.
Presence Online
If you have a web site and already provide a podcast of sermons, just continue to make it available by recording your sermons weekly. Also, you can add the SS lesson and have different teachers come in and record. Some of you can enhance this by recording a video of the same sermon through your smartphone and upload it to Youtube and provide a link for those who have a smartphone as well. If you have the capability of hosting the video on your website, you can do that too.
Printed Materials
If all of the technology isn't working for you, the copier and U.S. Mail still provide a way to reach out. Type up your message and send out copies to your congregation. Look for ways to send color sheets and a related Bible story for parents to read to kids and do family devotional times together. Our young people are probably the most digitally connected of all and they would like to read articles or view videos that would be helpful. You can look at Youtube for credible videos to send them links to as well as articles that would be interesting and challenging. Put your student leadership on task to begin to search and discover options. Have them clear the content with you before sending them out.
People in Crisis
Your community will be looking to the church during these moments. They are afraid, anxious and uncertain. The church can continue to engage in compassion via helping people, regardless of membership, race or culture. Contact your local principal about helping get food to the children/families they help and partner to be a resource. Contact your local council on aging and see how you can assist them, deliveries, etc. Reach out to your local nursing home/apartments and see if the directors/managers need something. You may be turned down, but they will know your church cares and is ready to help. Offer to go to get groceries/meds for people. If you church order supplies like paper products, toilet tissue, etc...order some extra and have it available for homebound and shut-ins.
Persist in Caring
There are no rules for what to do or not to do at this point. Be the church...a body that functions and engages the moment of need. Be creative, adaptive and flexible. We will be doing this for a while, so this will be a new normal. Let's follow Jesus and remember Matt. 9: 35-38: And Jesus went throughout all the cities and villages, teaching in their synagogues and proclaiming the gospel of the kingdom and healing every disease and every affliction. When he saw the crowds, he had compassion for them, because they were harassed and helpless, like sheep without a shepherd. Then he said to his disciples, "The harvest is plentiful, but the laborers are few; therefore, pray earnestly to the Lord of the harvest to send out laborers into his harvest."
We have a challenge before us! May we rise up as the laborers in the harvest and hold high the hope of Jesus to everyone. People are looking for Hope and we can share Him!
Blessings,
Scott

Dr. Scott Teutsch
Associational Compassion Missionary
Live Life On Mission
318-230-1996
- - - -
Camp Harris Update - 3/23/2020
Dear Brothers & Sisters in Christ,
Due to growing concern of the coronavirus, effective today, Camp Harris will be closed through the month of April. We will continue to monitor the situation based on the recommendations of our government and through prayer for wisdom as we seek the Lord for direction. We are not making this decision out of fear, but based on prayer and seeking the Lord through His scriptures.
Matthew‬ ‭22:37-39‬ says, "And he said to him, "You shall love the Lord your God with all your heart and with all your soul and with all your mind. This is the great and first commandment. And a second is like it: You shall love your neighbor as yourself." We are also reminded in Philippians 2: 3-5 "Do nothing from selfish ambition or conceit, but in humility count others more significant than yourselves. Let each of you look not only to his own interests, but also to the interests of others. Have this mind among yourselves, which is yours in Christ Jesus."
I believe with all my heart as a ministry we are to strive to do what is in the best interest of our guests and helping them to know who Jesus is. We want to help them know that He has come to give life and have it abundantly. We believe this is the best plan of action for our guests and our staff and their families.
Please join with us as we continue to seek the Lord and trust the Lord during these uncertain times. We serve a faithful God and He has already gone before us. My friends, our camp theme this year is Psalms 121:1-2, "I lift up my eyes to the hills. From where does my help come? My help comes from the Lord, who made heaven and earth." I believe with all my heart that God is allowing us to walk through these times that the church and our country may fix our eyes on Jesus!!!
Please know that during this time our staff will be using this time to prepare for our summer camps. By faith, we will be ready to serve guests when God allows us to have those opportunities. We will be extending our deadline date for Summer Camps until Friday, May 8. Please be aware we have also cancelled our Friday Night Fish Fry for April 24. Please continue to check back with us on Facebook for more updates. Please contact us by phone 318-927-3706 or by email info@harrisbaptistcamp.com, if you have any further questions.
In Christ Love,
Shawn Kaffka
- - - -
How are churches ministering during this time? - 3/23/2020
Churches are doing a great job of using alternate ways of ministry.
This is how Pastor Jeff Tinsley says FBC Haynesville is carrying on their work.
We have implemented the following programs in the wake of having to suspend all in-person meetings:
1. Live Facebook service on Sunday mornings.
2. Pre-recorded message on Sunday nights posted to Facebook
3. Facebook Live prayer meeting.
4. Weekly pre-recorded youth and children's materials uploaded to Facebook.
5. Tithe and offerings through online giving.
6. Launching Sunday Right Now Media: online bible study resources for adults, kids, and youth.
This is a quote from Pastor Dr. Rick Wolfe from Fellowship Baptist, Dubberly...
Our radio ministry at 9:00 Sunday morning on 104.5 FM is going wonderfully! Praise!
- - - -
Corona-blast - 3/18/20
20

Our leadership has decided that the Men & Boys' Bienville Meeting is cancelled, please spread the word. It will be rescheduled at a later date.

Also, Bro. Harry and youth leadership team has cancelled the BWC Youth Network Worship Meetings. Camp Harris is suspending Fish Frys temporarily. Please check direct with them about other cancelations or rescheduling.

It is probably safe to assume that most meetings on National, State, and Associational level of 10 people or more will be cancelled at least through mid April.

We are still advised to keep isolation protocols in place until at least mid-April. At that time decisions will be made about extensions or changes.

Keep monitoring louisianabaptists.org for updates. Also, look at our web site at wcbcenter.com for future announcements. I hope to share stories from you how your church is dealing with this so we can all learn from each other. If you have an article to share about how you are using remote giving, communicating with membership, meeting in small groups, FaceTime broadcasts, etc, please share so we can pass on to others. Email those to me at missioncenter@gmail.com.

God bless,

Bro. Randy

- - - -
Corona-blast - 3/7/20
20
After consulting with LOUISIANA Baptist leaders and hearing medical advice and hearing the President's and Governor's reports, it is safe to say you can't be too safe or take too many precautions to protect the most vulnerable in our population. Younger people can carry the virus with no symptoms, but can infect older population with catastrophic results.
How do we minister when we are asked to limit groups no larger than 50 and preferably no larger than 10? We may be using a lot of Facebook live, radio, telephone, and other means. We may have to resort to the House Church model, Sunday School or small group class groupings meeting at alternate times and places. Regardless, ministry will still continue if we will be creative and purposeful.
My concerns are, (1) We need to protect the most vulnerable, 60 and above, and find ways to minister to each other during isolation. (2) helping our congregations to realize the Church is more than Sunday morning meetings, we are still the Church when dispersed Monday-Saturday. (3) for those most affected, people not able to work, missions and ministry personnel, (people tend not to give if they don't meet at church). Consider for example Camp Harris, practically all groups are canceled for next few weeks, no income. Consider impact on International Missions, churches will be struggling to pay bills with fewer funds, therefore can't pass on what they don't receive. (4) many other concerns, but you get the idea.
Remember, God is on His throne. Who knows, this may become a historic opportunity for the church to minister in unique and creative ways that will result in a world wide revival. The Church has always done its best work during crisis events. If we pray and seek God, we will receive wisdom and guidance. Our Baptist leaders are praying daily in small groups and are having periodic conference calls and prayers as we seek wisdom. In the mean time, I advise you to be cautious, but faithful. Follow LOUISIANABaptists.org
for updates and advice for our churches and by all means call or text me on my cell at 318-518-8297.

To reiterate, smaller grouping than 50 recommended, 10 and less for most vulnerable (60 and above). If you do choose to meet, take extraordinary precautions, lives hang in the balance. We were told most of the population will eventually contract this virus, the hope, by isolating ourselves we won't all get it at the same time and overwhelm the doctors. Italy is a horrible example of what happens if we don't follow the guidelines. Because they waited too late, large numbers of older people are dying because the medical facilities are overwhelmed.

Remember, Jesus is the only Rock to place your trust. All Governments and doctors best intentions will always fall short, but Christ always perseveres. Share the good news of Christ, people need hope. God bless and know we are praying for you.

Randy Hales

- - - -